KLANG - HERITAGE WALK BROCHURE
(As published by Majlis Perbandaran Klang and Tourism Selangor.
Compiled by Teoh Chee Keong.)
Acknowledgement:
We would like to thank Mr Teoh Chee Keong for his consent, allowing us to display the brochure in the internet and to fellow guide Mr Cheong Kam Hon for his assistance.
Note:
The Klang Heritage Walk Brochure website consists of 8 pages. It may take some time to load each page as the memory size is quite big. Thank you for your patience.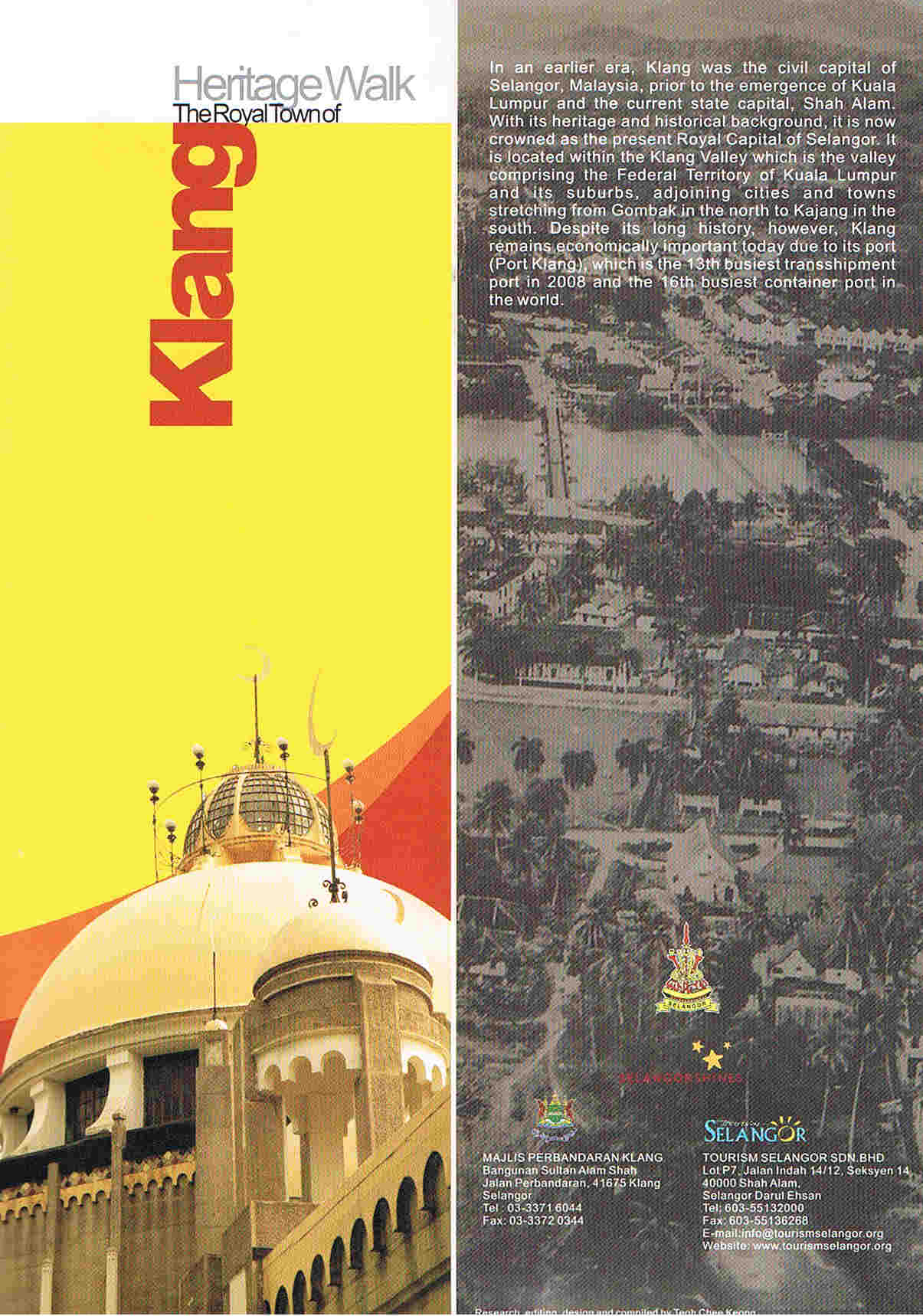 Guide information on destinations in Kuala Lumpur is available at Guide Notes on KL.