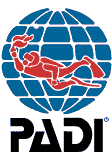 Learn to dive today. The first step is to take a PADI (Professional Association of Diving Instructors) Open Water Diver course, the world's most popular dive program!. This is your ticket to a lifetime of intense adventure. Within a few days, you can be enjoying the underwater world.
Students are given our full personal attention with a lot of time in the water during our courses. Our instructor to student ratio in the water is maximum one to four.



E-mail our instructors for advice and suggestions.

Not sure if a full-blown course is for you?
Take a Discover Scuba Diving program with us and experience what you are missing. Kids are welcome too. There are a variety of fun and exciting programs available for them as well.
Why PADI Open Water?
As a certified PADI Open Water Diver, the most widely recognized and respected diving certification, you have the freedom to dive with a buddy, independent of a professional. If you already tried a PADI Discover Scuba Diving or are PADI Scuba Diver certified, check with us to see how we may help you complete your open water program.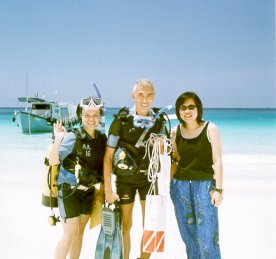 What do I need to start?
Virtually anyone who is in good health and reasonably fit can earn a PADI Open Water Diver certification. If you are between 10 and 14 or have a child between these ages, there is a PADI Junior Open Water Diver program available. Minimum age: 10.
You will need to be comfortable in water and be able to demonstrate proficiency by swimming 200 metres (any stroke, no time limit) or snorkel swim 300 metres with mask, snorkel & fins and floating for 10 minutes.
What will I do?
Throughout the course, you will learn fundamentals of scuba diving, including dive equipment and techniques. You earn this rating by completing five pool dives and knowledge development sessions and by making four open water dives.
How long will it take?
PADI programs are performance based. You proceed as you demonstrate mastery of the course skills. This allows you to work at a pace that is comfortable for you. A four or five day stay at Redang is enough time for you to complete the course.
Where can I go from here?
Continue the adventure with PADIís Adventures in diving program, you next step in exploring the underwater world. Get in touch with us for more information on the PADI Adventures In Diving program.
Get in touch with our instructors if you wish to book or for further clarification.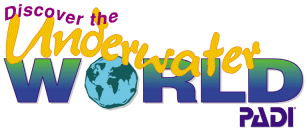 [REDANG] [DIVERS' LOG] [TRAVEL INFO] [MALAYSIA]
---
Webmaster: Larry Lam
Email your enquiries, comments and suggestions to larrylamjo1@gmail.com
Last updated: 21st June, 2009.